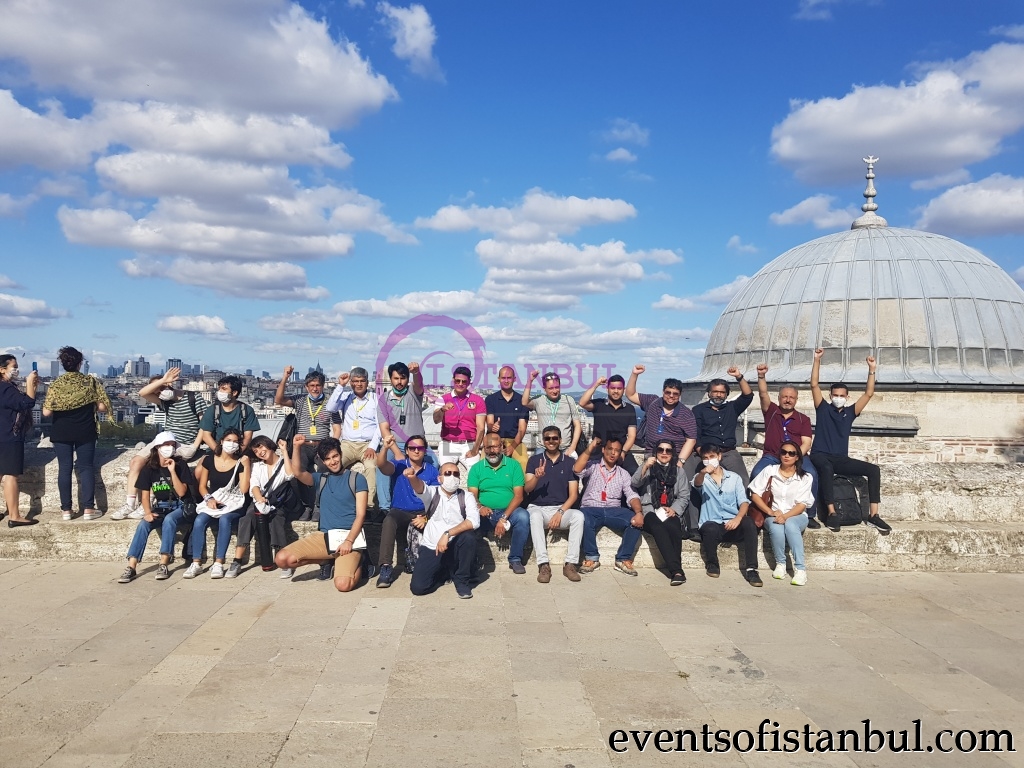 Scavenger Hunt Team Building Games in Istanbul
Scavenger Hunt Team Building Games in Istanbul
Duration: 2-3 hours
Location: Meeting in Hotel or Activity Location for Briefing / ISTANBUL
Activity Language: Available in English, Russian and Turkish
Groups : Pls ask for discounted group prices ( Min. 4 People Required )
Overview ;
Leave on an adventure trip to istanbul leading through some of the most magical places in the Eternal City to discover its monuments, its artistic character and its legends with our Treasure Hunt Adventures in istanbul. This unusual game will lead you to search for the treasures that the city of Istanbul has to offer ! Thanks to the puzzles you will be lead to discover Istanbul in an entertaining and original way !
What to expect in Scavenger Hunt Game in Istanbul
On our Istanbul outdoor scavenger hunt, you'll explore istanbul like never before. Walk from landmark to landmark to discover art, culture and history. Search plaques, statues and art to solve riddles that can only be found on location. If you can't find the answer we'll guide you to the next location.
Work with your team to answer trivia questions and complete photo challenges. Earn extra points for each hidden treasure you find and photo your team takes.
It's a tour
Scavenger Hunt Tours lead you to can't-miss sights and the city's hidden histories.
It's a game
Along the route, you'll solve riddles, answer trivia, learn fun facts, conquer challenges, and win!
It's a way to connect
Every scavenger hunt tour is packed with hilarious photo-worthy moments and "must-capture" sights.
Istanbul Based Trivia
Answers are hidden in plaques, statues, art and more. If you find the answer quickly you'll get full points; if not, we'll help you along the way.
Fun team bonding challenges Treasure Challenges in istanbul
Each person on your team building scavenger hunt will receive custom roles and challenges, ensuring everybody's engaged and part of the fun.
Team bonding Games and Challenges in istanbul
Learn interesting facts, complete challenges and have some laughs along the way. Team members will also take lots of photos that you can download and share.
Treasure Hunt Activity Starting Time ;
It will be private activity for your group soo we can adjust the timings according to your programme.
How do you play scavenger hunt in istanbul ?
To play the game, divide the players into 2 to 8 teams and give them the first clue. Once the players find the first item, they can locate the second with help from the next clue. When the time limit runs out, count the items collected from both teams. The team with the most clues is the winner!
What is Included ;
Briefing before the game.
Licenced Tour Guidance Service and Assistants.
Maps and all materials for the game.
Transportation on request.
Water & Food Pack.
Game Options : We are organising these group activities for companies , student groups and all the visitors in istanbul that wants to have an interesting group activity.
For your inquiries pls contact us via whatsapp ; +905442201022 .
Option 1
Treasure Hunt Games in Old City Sultanahmet
Option 2
Treasure Hunt Games in New City Galata Taksim
Option 3
Treasure Hunt Games in Asian Side Kadikoy
Option 4
Food Hunt Games in Oldcity and Spice Bazaar istanbul
Meeting Point ;
Here is our Address ;
Google Maps : http://g.co/maps/4yxya
Events of Istanbul – Les Arts Turcs Art Studio
Alemdar Mh. Incili Cavus St.
No: 19 Floor : 3 (Behind The Underground Cistern)
Sultanahmet 34110
Istanbul, Turkey
Contact : Mr. Alp or Mr. Nurdogan ( Phone : +90 544 220 10 22 )
E-mail : info@eventsofistanbul.com
Cancellation Policy ;
Here in this link you can find the details about our cancellation policy.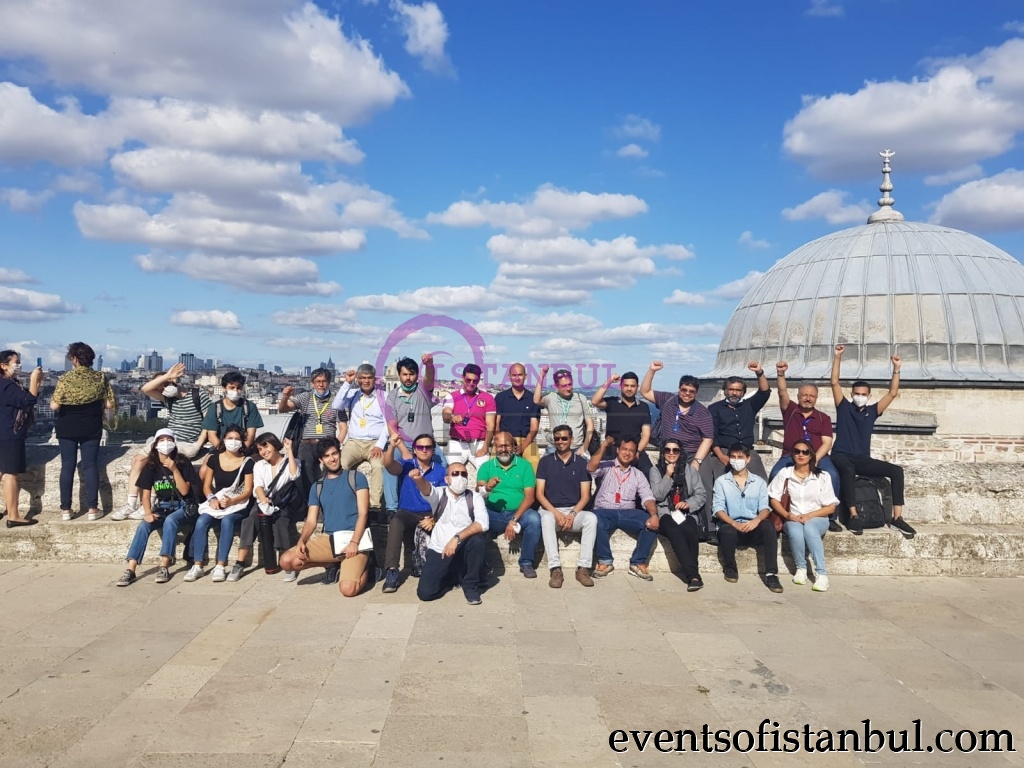 Treasure Hunt Team Building Games in Istanbul
Treasure Hunt and Team Building Games are Available All Year Long
For inquiries, please contact +905442201022
info@eventsofistanbul.com
About Treasure Hunt – Scavenger Hunt & Team Building Games in istanbul
A scavenger hunt is a game in which the organizers prepare a list defining specific items, which the participants seek to gather or complete all items on the list, usually without purchasing them. Usually participants work in small teams, although the rules may allow individuals to participate. The goal is to be the first to complete the list or to complete the most items on that list. In variations of the game, players take photographs of listed items or be challenged to complete the tasks on the list in the most creative manner. A treasure hunt is another name for the game, but it may involve following a series of clues to find objects or a single prize in a particular order.
Scavenger hunts are regularly held at American universities, a notable modern example being the University of Chicago Scavenger Hunt, founded in 1987. The town of Provo in Utah currently holds the Guinness World Record for organizing the world's largest scavenger hunt with 2,079 participants.
A common game at Easter is the egg hunt, where players search for concealed eggs. Halloween scavenger hunts have been moderately replacing trick-or-treating.
Letterboxing is an outdoor treasure hunt activity that combines elements of orienteering, art and problem-solving, and dates back to the 1850s. Letterboxers hide small, weatherproof boxes in publicly accessible places (such as parks or open moorland) and distribute clues to finding the box in printed catalogs, on one of several web sites, or word of mouth. Individual letterboxes usually contain a logbook and a rubber stamp.
Geocaching is an outdoor treasure-hunting game in which the participants use a global positioning system (GPS) receiver or other navigational techniques to hide and seek containers (called "geocaches" or "caches").